Nutrition for Climbers (NFC) was created to provide climbers with useful, accessible nutrition information.
We provide the following to the climbing community:
Blog content
Individualized nutrition coaching (through Real Nutrition, LLC)
Workshops
Writing original content for publications
Expert review on content for publications
Have burning nutrition questions? Have a topic you want to know about? We have answers! Fill out the form below with your amazing topic ideas and nutrition questions. We may use it for a future blog post or feature article on our Asking for A Friend series.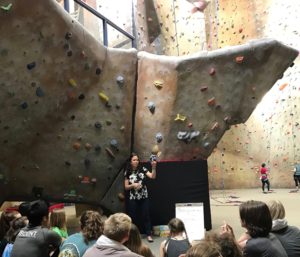 Contact Marisa to get help with individualized nutrition coaching, workshops, or content for your publication.
You can find out more and book an appointment online at her business website, Real Nutrition, LLC.